Who is Zion Eye Media?
Left Brain
Logic
Search Engine Marketing
Paid Search Marketing
Digital Marketing
Social Media
Analytics
Metrics
Right Brain
Coolness
Hip Hop/Breakdancing
Drawing/Illustrations
Web Development
Web Design
Cartoons
Music
Zion Eye Media is a Nashville web marketing and web design "company" (read: my portfolio of freelance and/or full-time work) run by yours truly, a hybrid of marketing, design, and illustration goodness. Growing up, I've been passionate about fine and performing arts and every creative venture since I was very young. I started out drawing freakishly awesome Transformers and G.I.Joes and graduated to more traditional landscape/seascape drawings and paintings. Pushing my creative boundaries, I pursued all types of musical instruments (guitar, bass, piano, drums) and various types of dancing (salsa, tango, hip hop, breakdancing). When I did get old enough to do anything technical, my dad told me to get into computers and technology, and that day spawned my passion for graphic and web design. Hailing from a very strong technology city like Seattle, WA only made the passion grow stronger.
Inspired by design purists, I wanted to put my desires and passion for fine, performing and graphic arts and love for technology in an avenue that builds strong relationships as the primary focus. I wanted to infuse my values and faith – one of integrity, character, morals, and ethics – into an industry that oftentimes can be proud, greedy, selfish, and cutthroat. I wanted to show that in every industry there are those that are born out of love, compassion, and commitment to see others succeed.
Over the years, I have had the privilege of working and freelancing with a variety of Fortune 100 and 500 brands, including the likes of Google, Microsoft, Sony BMG, Edelman Digital and SESAC.
My hope in Zion Eye Media is that my clients will see my business as a light in the industry, one that they can set their eyes to that light to follow. Hence why I took the phrase "Set Your Eyes to Zion" as my motto and mission.
Skills
Digital Marketing
Integrated Marketing
SEO/SEM
Social Media Marketing
WordPress
Illustrations
Illustrator
Photoshop
Logo/Brand Design
XHTML / CSS
E-mail Marketing
PHP
Responsive Design
Javascript
MySQL
ASP.NET
Professional Experience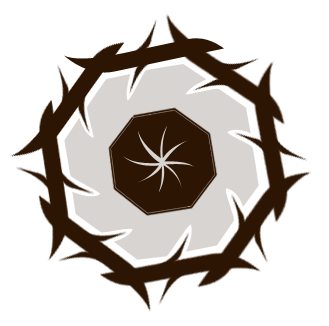 Owner, Creative and Marketing Director
---
2004 to Present
As the owner and "chief everything dude," I am responsible for a myriad of online and offline awesomeness for my clients. My projects have included full end-to-end solutions, ranging from print design (business cards, logo development and treatments, print banner advertisements, flyers) and web design and development (WordPress CMS builds, PSD to HTML/CSS, e-commerce) to internet marketing (inbound, content, email marketing, social media, SEM/SEO/PPC). I have been fortunate and blessed to be hired by Fortune 100 companies like Google and Microsoft, small and medium-sized businesses, as well as non-profit organizations and other marketing agencies around the nation.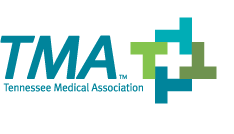 Web Manager
---
2012 to Present
I'm part of the marketing triumvirate, where I have been in charge of creating a better company portal for presenting its value proposition to its core target market while increasing user experience and engagement for the company's internal and external members. Part of that responsibility includes increasing our web visibility in search, social, and print, and training the marketing team in strategic marketing best practices while introducing new techniques and tactics still not being done. The company has increased it's volume, readership, and marketing capacity since I started, but there is a lot of work still left to do.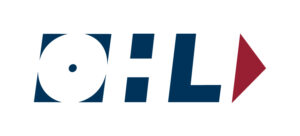 Online Marketing Manager
---
2011
I handled the social media marketing and search marketing aspects of the company, helping them get a better handle on their Twitter and Facebook platforms. In addition, I also managed the brand transition process of its international subsidiaries into the main OHL brand.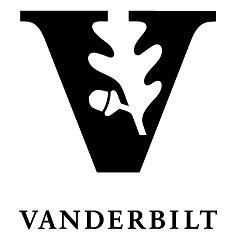 Web Designer, Developer, Digital Marketer
---
2007 to 2011
I created and managed several Vanderbilt websites from 2007-2011, including the Office of Undergraduate Admissions and Office of Financial Aid. In addition, I also helped create the online presence of various Admissions counselor-run programs for student acquisition and retention, while helping/teaching both counselors and marketing team on online and offline marketing best practices.

Senior SEO Specialist
---
2006 to 2007
As part of the web team, I created the foundational digital marketing platforms for 40+ law firms all over the United States. My responsibilities involved conducting advanced organic search marketing (SEO) and local and national paid search advertising, and introducing beginning to intermediate social media and viral marketing to our clients. For specific regional demographics, I've helped most of our clients rank in the top pages in Google, Bing and Yahoo using organic search marketing. My average CPC and CPL were below the national averages in specific medical and personal injury search phrases, especially in larger metro areas like New York and California.

Technical Marketing Administrator
---
2000 to 2005
I helped build the Windows Web Hosting Program and ASP.NET Hosting Program, which catered to the adoption of .NET development and Windows hosting platforms from SMBs and corporate web hosting companies as well as developers, programmers, and marketers for SMBs nationwide. Taking part of the technical marketing, business, and costumer relationship aspects, I proctored and taught the North American ASP.NET Seminars in 2003, spanning 10-12 cities across the nation, managed program membership acquisition, and costumer troubleshooting for high-profile hosting clients.