Nashville SEO (Search Engine Optimization) Portfolio
Below is my work on search engine optimization in Nashville and beyond. The clients mentioned below are those that I had the pleasure of working with either as a marketing agency employee or as a consultant/freelancer. All of my SEO work have been conducted in the spirit of pure white-hat best practices.
Please feel free to take a look and contact me if you have any questions!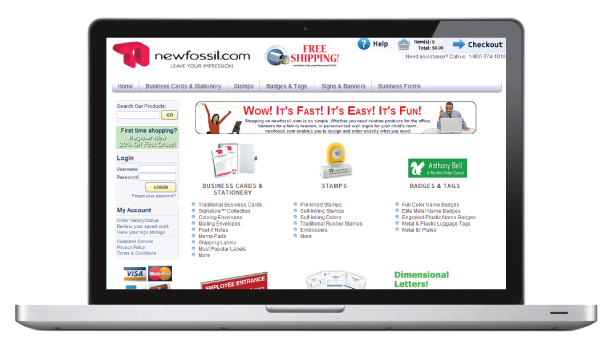 NewFossil.com
I was hired by WorkMedia as a consultant to help with their organic search engine optimization work for NewFossil. My work includes advanced keyword research (long-tail, short-tail), SEO content writing, marketing placement writing, title/meta/alt suggestions, and content revamp suggestions.
Carter Mario Law Firm
Carter Mario was an SEO client when I worked for a marketing agency. Based in Connecticut, I worked on on-page and off-page organic and targeted search engine optimization for the firm as part of the web and creative team. This included implementing SEO-influenced content writing, contextual links, title/meta/alt tag implementation, link building, rss feed targeting, social bookmarking, targeted marketing URLs and other SEO tactics. I managed code enhancements (permalinks, javascript, etc.) to help decrease load time, used Google Analytics to determine conversion funnel positive and negative output, and conducted recommendations to help improve search weight/juice and marketing content entry points.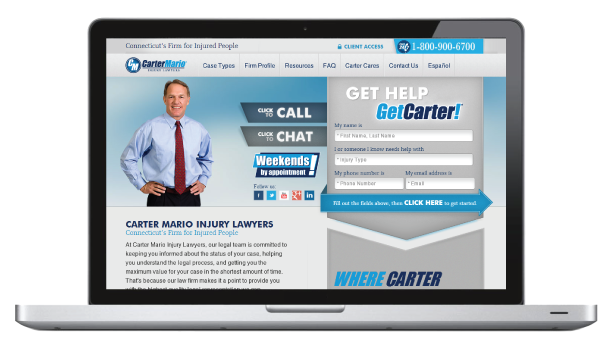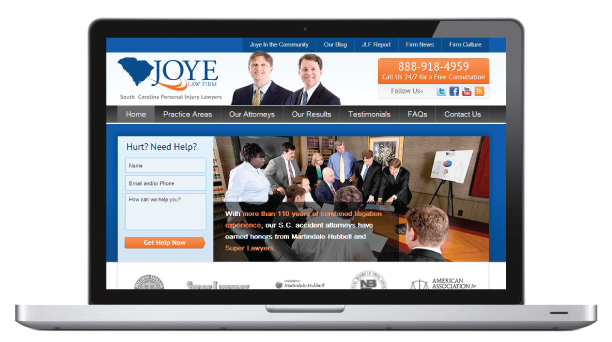 Joye Law Firm
Joye Law Firm was an SEO client of the marketing company I worked for. At that time, I helped their firm rank in the top 2 pages of Google in multiple areas of their practice, including car accidents, medical malpractices, and truck accidents, workers compensation, and brain injuries in Charleston. Foundational tactics and strategies used include advanced targeted keyword research for their market, code enhancements for easier load times, meta tag research and implementation, hybrid marketing and SEO content writing, CTA positioning and more.
Cofman Townsley Law Firm
Cofman Townsley was an SEO client of the marketing firm that I worked for, where I conducting organic search and some paid search marketing for the client. Based in the St. Louis area, I managed their SEO account in producing the best results for their target audience and geographical market. I implemented organic SEO best practices, including extensive keyword research, SEO targeted URLs, organic search-oriented copy writing, content placement and positioning for best ROI and user engagement, and back-end code enhancements, among others. In addition, they were one of the first law firm that were used to include TV spot media and advertisements in YouTube.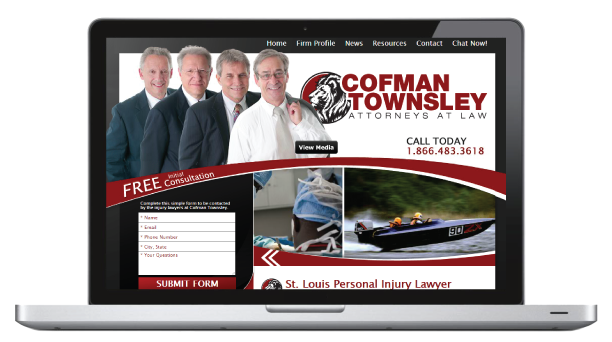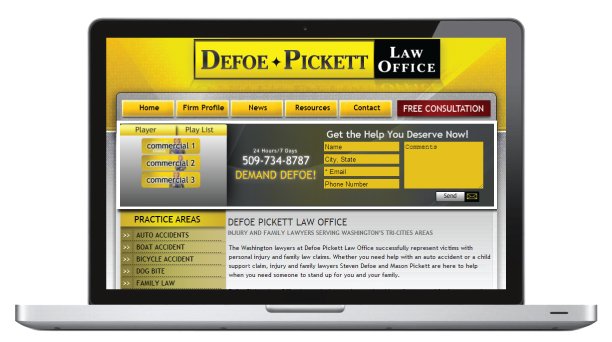 DeFoe and Pickett Law Firm
Steven DeFoe Law Firm was the original name of the firm when they first came to my former marketing agency. Based in the great state of Washington, they had a unique situation of attempting to be visible and relevant to the Seattle and surrounding market, and still be known in the Tri-Cities area. Using more strategic approaches in SEO, careful targeting of keywords and keyword phrases, contextual links, increased link building, and other tactical approach helped them to generate a sizeable search market share to compete with major law firms in the Greater Seattle area.
Crumley and Associates
Crumley and Associates were an SEO client for the marketing firm I worked for. Our web team (creative, marketing, development, design) handled all of their website needs. Specifically with SEO, we handled their organic and short-lived paid search advertisements to increase their reach, relevance and resonance to their respective market. Using white-hat best practices, we devised targeted keyword phrases that expertly matched their market, and paired them with link building, social bookmarking, YouTube placements, word of mouth, and strong organic tactics helped propel them to 1st page placements in Google in various practice areas.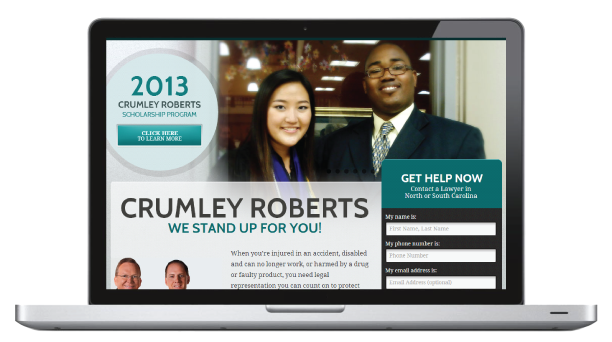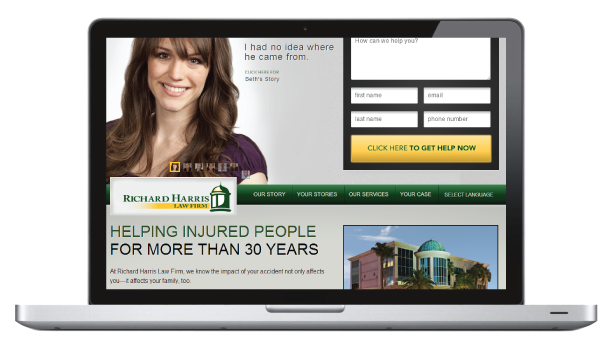 Greene & Reid Law Firm
Greene & Reid were an SEO client for the marketing firm I worked for. I helped increase their traffic and search rankings through extensive research in keyword placements and positioning, strong organic approach to link building and best use of content placements for effective ROI. Strong positioning of both SEO-based contextual links and other forms of internal links were implemented to create better user experience, minimize drop-offs and increase conversions and conversion ratio.
McDivitt Law Firm
McDivitt Law Firm is a family-run law firm based in Colorado Springs, and is an SEO client with the marketing firm I worked for. Using the same tactical and strategic approach the agency used with other firms, specifically a targeted reach and relevance campaign for multiple geographical locations (Colorado Springs, Pueblo, Denver), we were able to push the firm to the top 5 Google and Bing results for 75% of their practice areas – all in less than 1.5 months.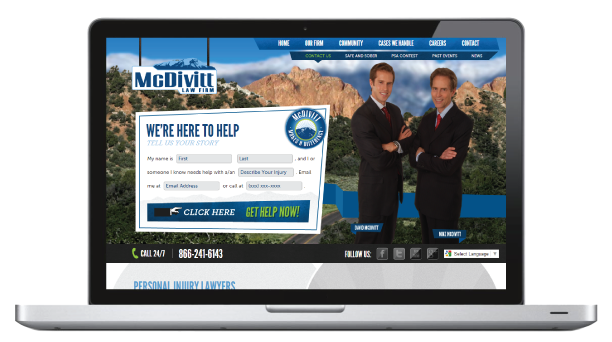 Zanes Law Firm
Zanes Law Firm was an SEO client for the marketing firm I worked for. Hailing from the desert (aka Arizona), I implemented an extensive organic search marketing campaign for the firm using a more strategic approach in SEO. The Arizona market seemed a bit more impervious with targeted marketing (at the time), so we (web marketing gurus) created a combination of best-practices organic approach with unorthodox target marketing to generate a stronger traffic and conversion response from their site. We juiced up and boosted their main site from zero to hero (aka 1st page) within less than 3 months, and subsequently helped several of their practice areas increase search weight and visibility through tactical link building, organic search testing, and marketing content revisions.
Cory Watson Law Firm
Cory Watson Law Firm specialized in both personal injury law as well as medical malpractice situations. Initially, the marketing firm I worked for handled their local SEO campaigns within their targeted geomarkets; however, after getting a taste of their first 2 months of PPC campaigns and the clients they received as a result, they decided to nix their local campaigns in favor of the national PPC market.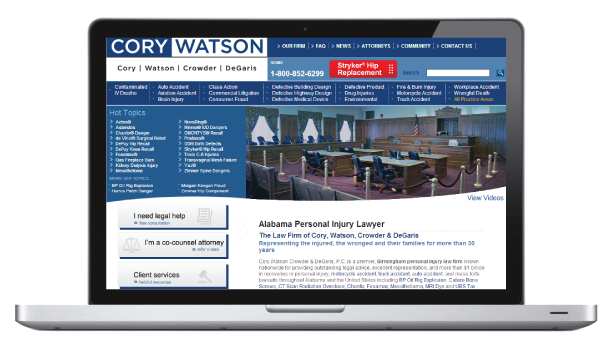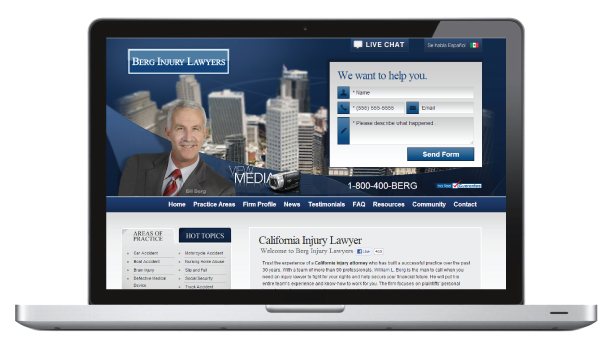 Berg Injury Lawyers
Berg Injury Law is based in the great state of California, with various practice areas that range from general personal injury law to motorcycle accidents, truck accidents, car accidents, medical malpractice and more. As California's market is saturated with heavy hitters, the SEO tactics and strategies we implemented were focused on stronger long-tail keywords that targeted very specific audiences and geographic locations. The tactic was to create more specific traffic in lower volumes across multiple channels and verticals instead of the global traffic acquisition. The results were profound in various larger-market cities where the market was saturated, enabling the law firm to get both 1st and 2nd page Google and Bing placements within a 6-month period. The results made for a greater case to implement multiple channel marketing for our other clients.