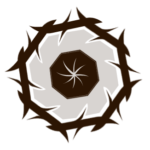 New Site Coming Soon!
Thanks for visiting us today! We are currently revamping our website, which will feature new functionalities, new projects and other cool stuff. We should be back online within the week. If you would like to discuss your next marketing or design project, please contact us at info@zioneyemedia.com or through Twitter or Facebook.
Thanks again for your patience and looking forward to your conversations!
Oh and subscribe to our email list and receive interesting blog posts about marketing, design and everything in between. We promise that we don't spam, like, at all. SPAM = FAIL.